Facebook group – Meet other loyal Marmots!
Facebook page – News and info from the Abideministration.
Linked in page – You can now put Abide University as your education in your Linkedin profile! Show off your Ph.D!
---
Why not put a frame like this one on your Facebook profile photo showing your degree? Click on the image to add it to your Facebook profile pic.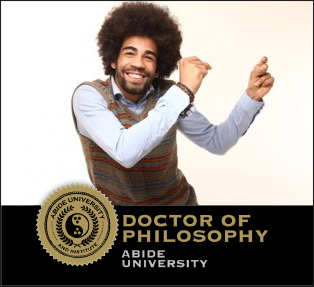 More to come!