"The Caroling" – A Rock Movie Set in the '60s
Proposal
Carole King and Carol Kaye were two of the most influential women in music history. Put them together in a semi-fictitious comedy/thriller about the 1960s music industry and you've got a smash hit on your hands.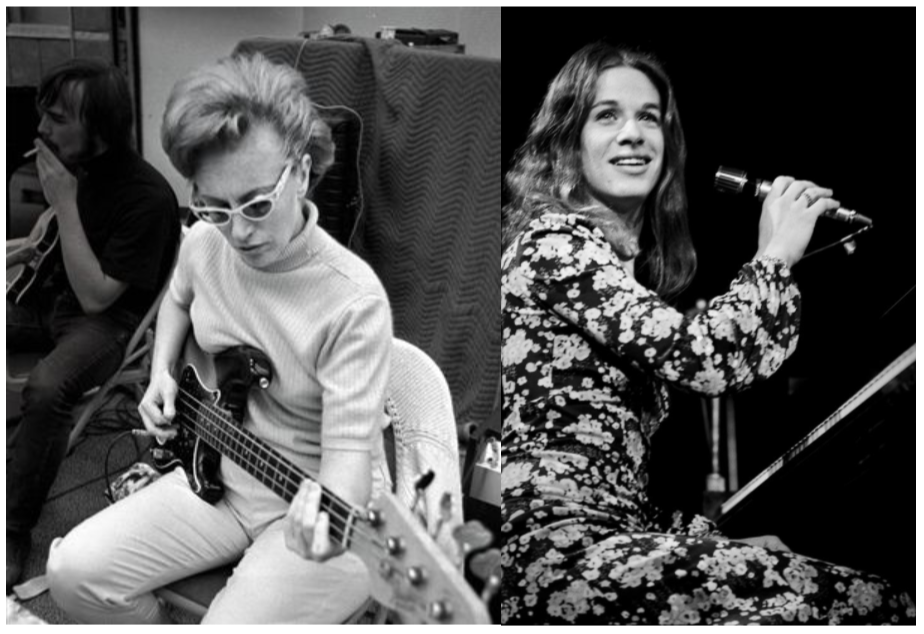 Two of the most influential women in rock music history were Carole King and Carol Kaye. King was a prodigal songwriter who stepped out of the shadows to launch her own performance career. Kaye was a talented bass player who performed on albums by some of the most popular acts of the 1960s and 70s.
We propose a movie or musical plot which involves the two women going up against the challenges of a mostly male-dominated industry. It would be a semi-fictitious thriller/comedy in which both women are thrown together in a plot involving other 60s icons and some of the less-egalitarian management types. Perhaps other female stars like Joni Mitchell, Janis Joplin and Ronnie Spector could figure in as well.
Post your suggestions for the movie's plot in the comments below! Let's Caroloperate!