This topic contains 6 replies, has 6 voices, and was last updated by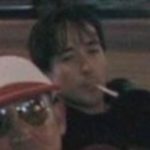 svapnay 6 months ago.
Author

Posts

March 20, 2019 at 4:39 pm

#22371

stevethepirate89

Participant

@stevethepirate89

Honestly, nothing beats sleeping in, cracking open an oat soda in the shower, and just seeing where the day takes you. Of course, bath tub wine and a good book are pretty good too. Been thinking about taking up tai chi and meditation though.

1 user thanked author for this post.

svapnay

March 21, 2019 at 10:33 am

#22425

KalHyahDelo

Participant

@kalhyahdelo


The Dudeist Bathing Ritual
I enjoy the Dudeist Bathing Ritual at least once a month, sometimes once a week.  I shower every other day or as needed.  The Bathing Ritual is different.  The Bathing Ritual is to cleanse your mind and soul.  I usually shower before I start the ritual so I am clean when I soak in the tub.

So what is the Dudeist Bathing Ritual you ask?  I see it as a meditation, a way to cleanse my mind and soul.  The requirements are simple.

1.     First you need a bathtub.  The bigger the better, a hot tub or Jacuzzi is excellent.  Having a shower bath helps to steam up the environment as well.

2.     Setting the mood.  Lighting is important.  I prefer a dark room with candles or decorative string lighting.  Using both is a good idea too.  LED candles are great, low maintenance and safe.  If you have a hot tub outside even better.  The goal is a peaceful environment where you can totally relax, and hopefully not be disturbed.

3.     Sound, there are many great choices here.  Whale song can tie you to nature, but for some it seems eerie and can conjure up a Lovecraftian horror fest in your mind.  U Tube is a great source for all things meditative. Conduct a search for ambient sound, like rain white noise or frequency to open your chakras.  You get the picture. This is one of my favorites,

I also like Pink Floyd's Wish You Were Hear.  You know what works for you.

4.     Aroma therapy can be useful, but may be too much and can be distracting.  The KISS method should be followed. ( Keep It Simple Stupid)  Again personnel preference is preferential.   Find what works for you.  I like Eucalyptus Epsom bath salts.

5.     Most important Mother Green.  I do not recommend alcohol; it clouds the mind, and is not safe.  You could pass out or fall asleep; drowning is not your goal.  A good Sativa will stimulate your mind, and help lift the dark clouds away.  Indica is also viable here.  I have the fat fumblie fingers condition and can't roll a decent "J" to save my life.  A glass pipe is how I roll, or not roll.  What is important is "Know Your Herb" and how it affects you.  The Bathing Ritual is a cleansing meditation.  Only you can know what works for you.

6.     Last organization, plan out the small details before you start. It is a ritual after all and there are steps you must take to prepare.  It really sucks when you, have cleaned yourself, prepared the bath, have your herb and a nice lemonade on a little table within reach of the tub, the Floyd is just coming up, you relax into the water reach for your pipe and you have no fire.  Having to get out of the tub to go find your lighter and hemp wick really disrupts the flow.  Or you did not put a towel in reach to dry your hands before you light up.  This can blow the whole mood.  Once you are in the tub you do not want to leave until you are satisfied you have had enough.

So go take a nice hot bath.

This Dude Abides.

4 users thanked author for this post.

March 23, 2019 at 11:53 am

#22637

Coyotemation

Participant

@coyotemation

Wish I had a bathtub, only got a shower my way. Personally I like lighting up some incense, some candles, just enjoying existing.

March 27, 2019 at 12:47 pm

#22959

Average Dude

Participant

@norris

The Dudeist Bathing Ritual

Liking this, gonna try it. 🙂

1 user thanked author for this post.

KalHyahDelo

April 2, 2019 at 4:41 pm

#23467

stevethepirate89

Participant

@stevethepirate89

I'm a fan of the bathing ritual myself. Shine On You Crazy Diamond is a good length for a shower. I wish I had a bigger tub but I make the most of it. Usually reading, candles, wine, and the occasional bath bomb.

April 5, 2019 at 1:38 am

#23652

Dudeabidin

Participant

@dudeabidin

When I have a few minutes spare during the day I like to read a chapter or two of the Dao (or Dude) De Ching. Really helps loosen the mind.

Meditation is great, though I still struggle to make the time some days. Of many methods I've tried I find the "Do-Nothing" technique the most helpful – sit with eyes 80% closed, remain motionless, and allow whatever the mind wants to happen.

A comfy chair and some good music really helps me feel grounded.

Walking is a great mood lifter – I like to head out in a direction and keep picking random turns, just wander without direction for hours. You never know what hidden gems you may find.

Playing guitar really gets me in the flow.

Special time with the special lady is the most special of all.

3 users thanked author for this post.

April 20, 2019 at 9:52 am

#26057

svapnay

Participant

@svapnay

Greetings, Dudes,

Newly minted Leisure Science PhD., here. Thanks to Abide U for all herein, and to y'all for this multitude of beautiful ideas. I've got two here for your consideration.

One. Just gazing at something. Not naming, labeling, liking or disliking, just … gazing. For blind folks, or anyone for that matter, there's also listening, tasting, or touching – that last one being especially awesome, as the skin is the largest organ in the body. Indeed.

Two. "meditating." I spent many years as a Meditator (notice capital letter, lack of quotes), primarily in a formal, traditional, Buddhist manner, trying to improve, trying to get spiritual, trying to get enlightened, trying and trying, yet … still being a dick. The thing for me has always been thoughts. Big concepts, random phrases, dreams and visions, emotions and feelings, pernicious jingles and memes, all that lot, and then the endless judging, accepting, rejecting, dreaming, rabbit hole-ing … Fuck that noise.

I'm no master, nor am I trying to make anyone get all Xmas Eve anticipatory uptight, but hey, if you do the following "practice," you'll either get some rest (always a good thing) or there will come a Beatitude:

Sit or lie down in a comfortable way;

Take your own sweet time to gradually relax all of the face and neck; and

Let your eyes close if that's happening.

May All Abide,

A., LSPhD.

May All Abide,
A., LSPhD.

1 user thanked author for this post.

pork78

Author

Posts
You must be logged in to reply to this topic.