Dudeism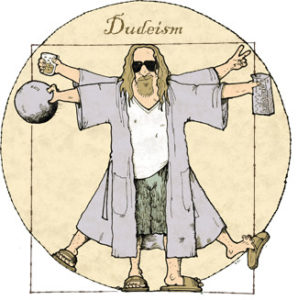 Category: Dudeism
Summary: Dudeism is the philosophy/religion upon which Abide University is primarly based.
Link: http://dudeism.com
Description:
Dudeism is a religion founded in 2005 but its founders and adherents believe it has existed in one form or another since the dawn of civilization. With nearly half a million Dudeist Priests all over the world (as of April 2018) many people seem to feel that the message is a good one.
Date posted: August 27, 2017
(Edit Lead)
(Delete Lead)