Doing nothing for 15 minutes a day keeps you young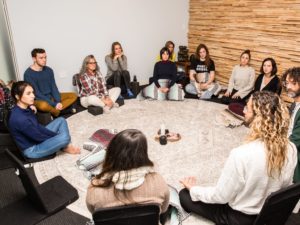 Category: Civilization, Lifeslacking, Science
Summary: Taking it easy every day keeps your mind limber.
Link: https://www.businessinsider.com/neuroscience-50-year-olds-brains-of-25-year-olds-habit-2019-4
Abstract:
Neuroscientist Sara Lazar found that people who practiced meditation had more gray matter in the part of the brain linked to decision-making and working memory: the frontal cortex. While most people see their cortexes shrink as they age, 50-year-old meditators in the study had the same amount of gray matter as those half their age.
Date posted: June 27, 2019
(Edit Lead)
(Delete Lead)